Honors & Accolades
Gary's Accolade from the President of the U. of Iowa, Sally Mason, 2010.
It includes the Art Donation to the Wendell Johnson Speech and Hearing Clinic
Gary's Speech Therapist in 1955, was the esteemed Dr. Wendell Johnson.


THE DEDICATION OF THE "JEREMIAH CHILDREN" BRONZE TO ST. JUDE CHILDREN'S HOSPITAL WITH DANNY THOMAS, AT ST. JUDE CHILDREN'S RESEARCH HOSPITAL IN MEMPHIS, TENN. AND GRAND RECEPTION WITH GARY NASSIF ALSO IN CONCERT FOR THE HOSPITAL AT THE CENTURY PLAZA, LOS ANGELES WITH DANNY'S DAUGHTER, TERRE THOMAS, TELEVISION STARS, BETTY WHITE AND MOREY AMSTERDAM AND GARY WITH MASTER OF CEREMONIES, TELEVISION HOST, WINK MARTINDALE....
"THE JEREMIAH CHILDREN BRONZE" IS THE MOST FAMOUS OF ALL OF GARY'S WORKS OF ART. VISIT "THE JEREMIAH CHILDREN BRONZE" AT ST. JUDE CHILDREN'S RESEARCH HOSPITAL IN THE "HERITAGE BUILDING". WHEN YOU VISIT MEMPHIS, TENN. AND THE HOSPITAL, CREATED FROM HOPE, LOVE AND DANNY'S PRAYER TO ST. JUDE. THANK YOU, GARY NASSIF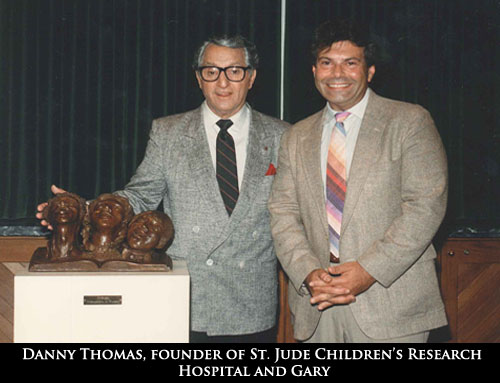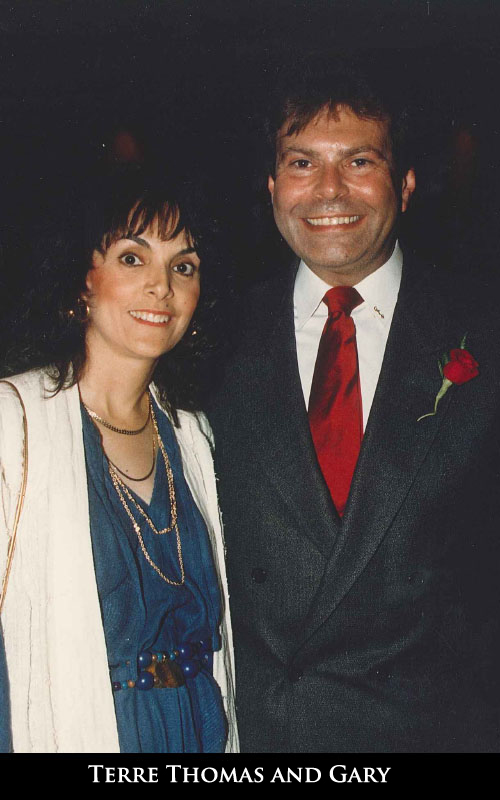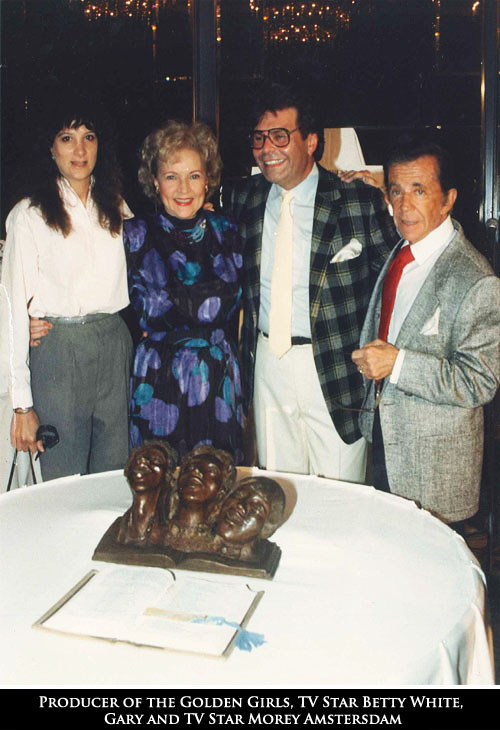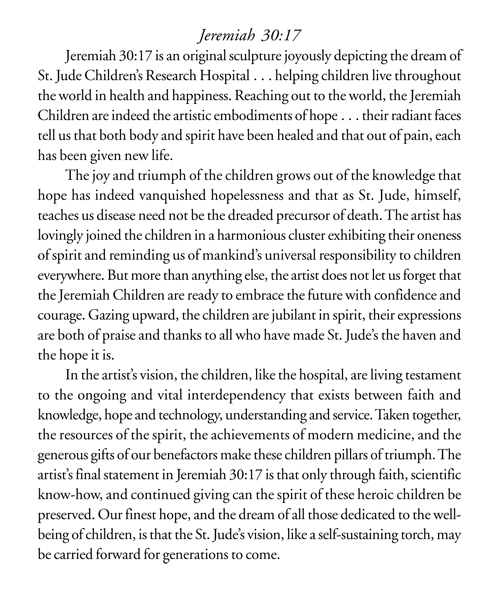 This majestic, literary work of art, is a symbolism of the "Jeremiah Children Bronze".
It was written by cousin to the Artist / Author.....Catherine Nassif Payvandi.
Her scriptural description of these Heroic Children, reaches far beyond words and touches viewer's hearts with recognition and the ever lasting Holy essence of love. I thank her, unceasingly for writing it as a monument to them.
Gary Nassif